Get to know your uniqueness
and live your Life
Get to know your uniqueness
and live your Life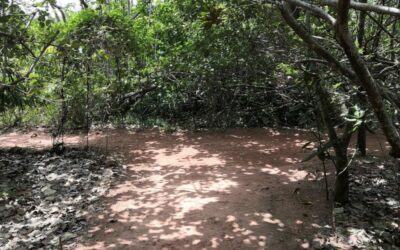 Human Design is a unique system that helps us make the correct decisions for us in life.
read more
Human
Design
Human Design explains how your body system works and how you can live it consciously. If you live by your design, your life will be easier, more joyful and more fulfilling. With your dates of birth, your design will be displayed in a chart. In human design, every person is unique. In your reading I will explain your unique chart to you and you can then integrate the newly gained knowledge into your life. You will look at yourself and the world with new eyes. From this moment, your own journey to yourself begins.
Coaching
Transformation
As a coach, I see myself as your companion, giving you a nudge here and there on your journey of life to get you back on track. We are often lack of courage, trust, security or we allow ourselves to be influenced by our environment and thus prevent us from living our true selves. Nowadays, it is more important than ever to stand by yourself and live your own life authentically. With all my knowledge and experience, I stand by your side and help you to become your own creator.
Kevin
Kirst
There are currently so many issues in the world that we as humans are allowed to deal with. It is important to start with ourselves. I have been walking my own spiritual path for more than 5 years and have met many wonderful teachers who have supported me in my own development. Like my teachers before me, I too want to give my gifts to my fellow human beings. As a reflector, I represent a minority of 1% of the world's population. Our task as reflectors is to act as a mirror of the world. This is my gift that I want to give you. My desire is to bring out the best possible version of you. If we all live our selves, the world would be a much more harmonious place for all of us.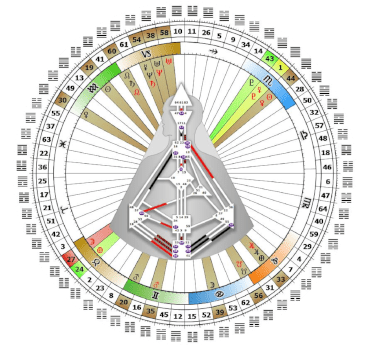 This is what my clients say about my work
Kevin hat mir mein persönliches Human Design Chart erstellt. Da ich keinerlei Vorkenntnisse hatte, hat er sich viel Zeit genommen und mir zunächst grundsätzlich den Ansatz des Human Designs und die vier Typen im Speziellen erklärt. Mein Chart hat er mir in Form eines Readings, sprich Tonaufnahme zur Verfügung gestellt. Abgesehen von seiner angenehmen Stimme war ich von dieser Form total begeistert, da ich beliebig Pause machen konnte, die Informationen aufnehmen oder auch mehrmals das Reading anhören konnte. Im Nachgang haben wir nochmal über mein Chart gesprochen, da ich hier und da Rückfragen hatte. Ich habe mich bei Kevin sehr aufgehoben gefühlt - einerseits aufgrund seiner vertrauensvollen und ruhigen Art und andererseits aufgrund seiner Professionalität und tiefem Wissen. Danke, lieber Kevin 🙏🏻
Ich habe mir von Kevin das Human Design Chart erstellen lassen und bin absolut begeistert von dem Reading. Man merkt bei ihm, wie sehr er liebt was er tut und wie er in seiner Arbeit aufgeht. In Kombination mit seiner angenehmen Stimme und seinem Wissen ist es immer wieder eine Freude das wirklich umfangreiche und ausführliche Reading anzuhören. Bei zusätzlichen Fragen ist er stets bemüht diese zu beantworten. Ich liebe seine Art sehr und kann ihn absolut weiterempfehlen
Für Kevin ist Yoga kein Sport und auch keine Dienstleistung, sondern eine Lebenseinstellung. Seine Authentizität ist deutlich spürbar, wenn man ihn erlebt. Beeindruckend genau trifft er in seinen Human Design Analysen den Punkt. Und auch die Zeit, die man mit ihm verbringt, sind ein Geschenk, weil er einem mit seiner reflektierenden Aura genau zeigt, welche Themen gerade aktuell sind. Vielen lieben Dank für dein Sein, lieber Kevin <3
Christian Weber
2021-08-01
Für Kevin ist Yoga nicht Mainstream, er LEBT Yoga aus voller Überzeugung. Deshalb sind die Begegnungen mit ihm so überaus beeindruckend und bereichernd. Seine Human Design Analyse macht er äußerst akribisch, wodurch seine Ausführungen derart detailliert sind, dass ich oft sprachlos war. Prädikat seiner Arbeit: Absolut empfehlenswert und wertvoll. Kevin zu kennen bereichert mein Leben sehr.
Kevin Kirst
Hiltenspergerstrasse 25
80798 Munich